High-Quality Landscape Products in Riverview, MI
Complete your landscaping with mulch & stone from McGregor's.
At McGregor's Landscape, we believe everyone should have a yard they're proud of. From thriving flowers and shrubs to exquisite patio space and more, our team knows how to balance the scales of high-quality landscaping with service. Your landscape design can't come true without the viable products necessary to bring your vision to life. This is why McGregor's takes our landscape services a step further by offering multiple mulch and stone options. From red, brown, or black mulch to pink quartz and Spanish tile stone, we have a viable option for every landscape design and aesthetic.
At McGregor's Landscape, we want you to be able to take pride in your landscape product decisions. For this reason, we'll offer our expert advice on stones and mulch that will compliment your landscape without breaking the bank. Choose from various mulch and stone colors to accent your shrubbery and accentuate your new front entry walkway. Our professionals will walk you through the selection process and lend a hand in the decision-making process to ensure you receive the most eye-catching landscape on the block.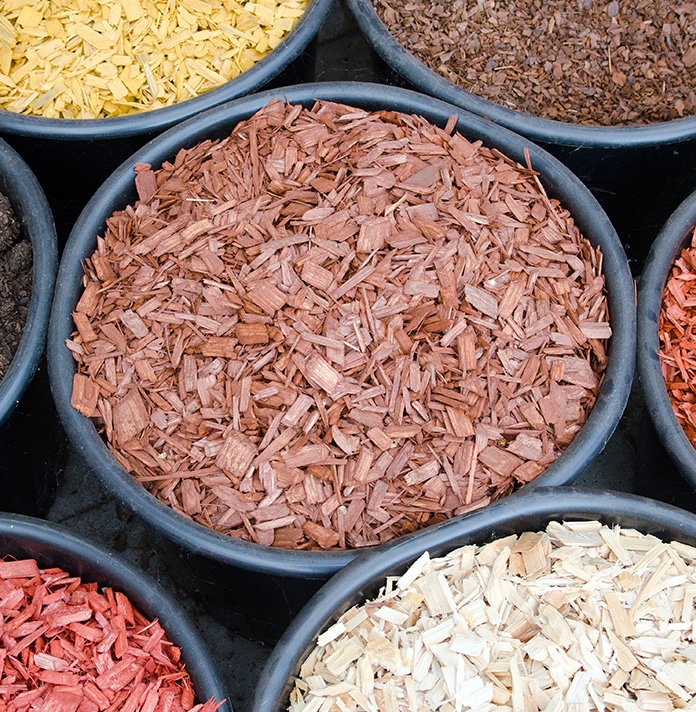 Mulch Products
Stone Products
"*" indicates required fields
Delivering Exceptional Landscape Products
Hear From Our Clients
Greg was a dream to work with. His design for our yard went beyond what we had envisioned. Greg and his crew were very professional and accommodating. Any changes we made during the process were dealt with quickly and without complaint. I highly recommend McGregor's for your landscaping needs.
My front yard was a mess, overgrown landscaping was really unsightly. McGregor's saved the day. Their work is spot on. I've had lots of compliments and love the finished product. Thanks to Greg and the crew!
Excellent customer service and attention to detail. One of the only contractors who will follow up on the job and not disappear once the bill is paid.