Precision Lighting Installation in Riverview, MI
Prevent unwanted trespassing & highlight your landscaping with outdoor lights from McGregor's.
At some point in our lives, we've all walked down a dimly lit street and felt a little uneasy. Lack of proper lighting can have the same effect a dark room or a fear of someone lurking in the shadows. But, with adequate lighting along the exterior of your home, you and your family can sleep soundly at night knowing you're well protected. A home with elegant, well thought out lighting is a sight to behold, and McGregor's Landscape can help you reap the maximum benefits of outdoor lighting.
When installing outdoor lighting, it's important to determine placement, type, and functionality. Thankfully, the professionals at McGregor's know how to properly install and place a lighting system that suits your needs. Step lights, floodlights, spotlights, and path lights are just a few of the considerations you can choose from to create a functional and ambient outdoor atmosphere. Floodlights provide an added sense of security, while step and path lights illuminate obstacles and walkways for accessible entrance. Create a visually appealing landscape design by adding quality outdoor lighting to complete your home.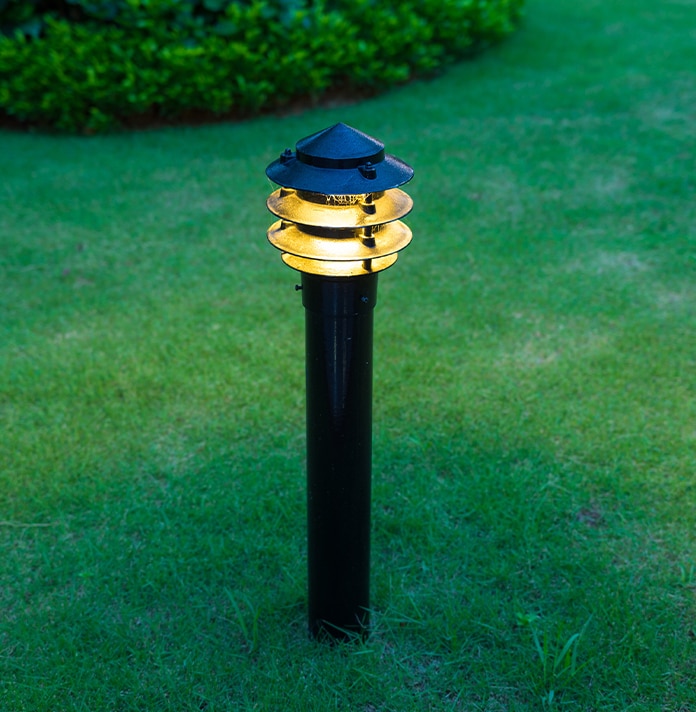 The McGregor's Preferred Lighting Vendors
McGregor's Landscape partners with some of the best lighting companies in the country to provide our customers with exceptional outdoor lighting options. Our affiliates offer quality landscape lighting to bring ambiance and security to your outdoor living space. The landscape professionals at McGregor's are happy to come out to your home for a free consultation and recommend spotlights, floodlights, step lights, and more to elevate your home's aesthetic. Take a look at our suppliers and schedule your appointment for outdoor lighting installation with McGregor's Landscape.
"*" indicates required fields
Lighting Installation You Can Trust
A Few Words From Our Satisfied Customers
Greg was a dream to work with. His design for our yard went beyond what we had envisioned. Greg and his crew were very professional and accommodating. Any changes we made during the process were dealt with quickly and without complaint. I highly recommend McGregor's for your landscaping needs.
My front yard was a mess, overgrown landscaping was really unsightly. McGregor's saved the day. Their work is spot on. I've had lots of compliments and love the finished product. Thanks to Greg and the crew!
Excellent customer service and attention to detail. One of the only contractors who will follow up on the job and not disappear once the bill is paid.