Seeding, Sodding, & Moisture Management in Riverview, MI
Grow a new lawn with McGregor's Landscape
From the front curb to your lot lines, your lawn echoes your commitment to your home's investment. Whether your lawn could use some sprucing up or construction has demolished the once green landscape, the professionals at McGregor's are here for you. With our sodding and seeding services, we can create the lush and vibrant lawn you've been aspiring to grow without the hassle of doing the work yourself.
At McGregor's Landscape, we use sod for those pesky ground areas where seeding is not an option. Sod is designed to stabilize these disturbed areas and slow down the flow of stormwater, improving vegetative growth. During our sodding process, our professionals will remove your old grass, grade the yard, add topsoil where necessary, and lay new sod in any direction. In contrast, our seeding services require an added commitment from our clients. Once we have added seed and fertilizer to the designated area and dressed it with straw, you'll be required to water, re-seed, and weed your yard to see optimal effects. The McGregor's Landscape team will be happy to walk you through this process to ensure you see the end result you were looking for.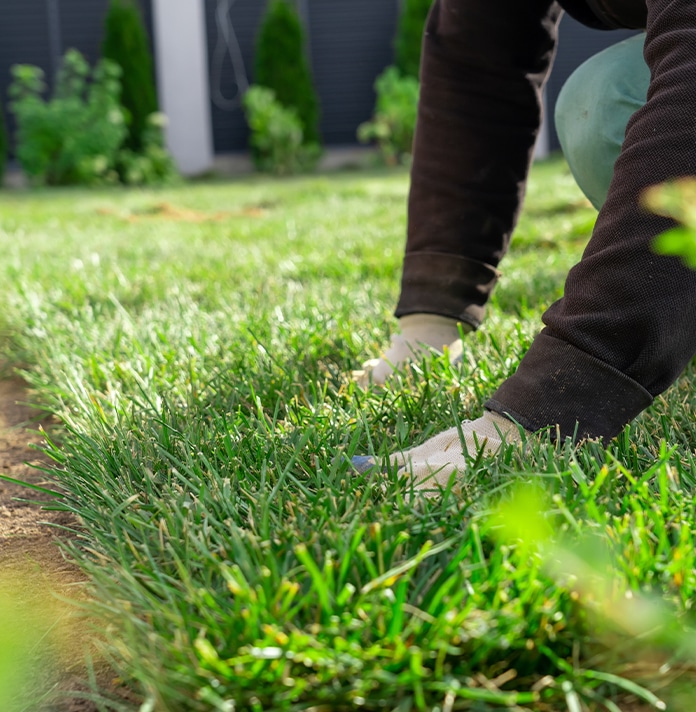 Moisture Management Matters
What if we told you McGregor's could cut your water usage by 50%? That's right, with our Moisture Manager system, we can keep your plants thriving by reducing evaporation loss. When rainwater reaches your lawn or garden, a large percentage isn't actually utilized by the plants. Instead, evaporation pulls moisture into the atmosphere quicker than plants are able to retain it. The Hydretain Moisture Management system, however, solves this problem. By attracting the vapor and collecting it back into microscopic liquid droplets, your lawn and plants will remain sustained in between waterings. Working in sync with plant roots, Hydretain can keep plants hydrated and healthy throughout the seasons.
"*" indicates required fields
Our Prices
Topsoil | sold by the yard and includes delivery, labor, and installation
...
$150.00
Sod New Construction | sold by the yard and includes labor and delivery
...
$13.00
Sod Removal & Replacement | sold by the yard and includes labor and delivery
...
$15.00
Drainage | price per foot and includes the labor to dig drainage trenches
...
$17.00
*This price does not include material or parts. Prices are subject to change.
Don't Just Take Our Word For It,
Hear From Our Customers
Greg was a dream to work with. His design for our yard went beyond what we had envisioned. Greg and his crew were very professional and accommodating. Any changes we made during the process were dealt with quickly and without complaint. I highly recommend McGregor's for your landscaping needs.
My front yard was a mess, overgrown landscaping was really unsightly. McGregor's saved the day. Their work is spot on. I've had lots of compliments and love the finished product. Thanks to Greg and the crew!
Excellent customer service and attention to detail. One of the only contractors who will follow up on the job and not disappear once the bill is paid.